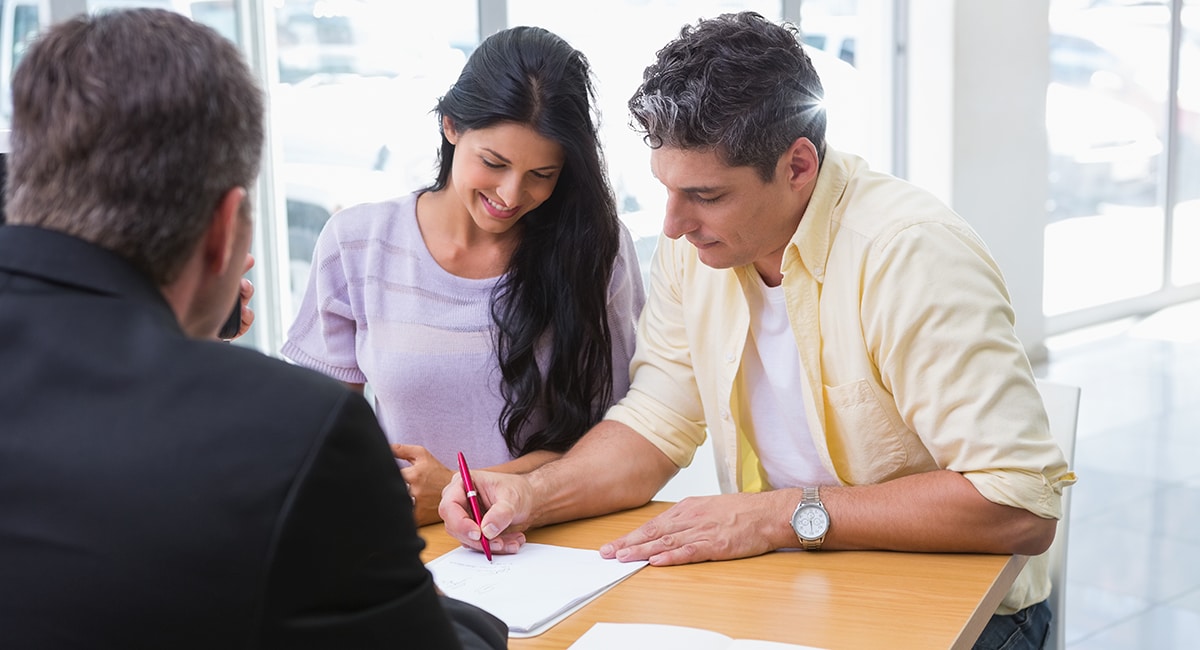 Finance Center
at Corwin Ford Sales Inc.
Welcome to Our Financing Department
Welcome to Corwin Ford Sales Inc.'s Finance Department, your auto loan and car lease resource. We're eager to provide financing for your new car, or we can assist in used car financing. Check out our online car loan calculator for an instant car loan rate. Then, proceed to our online finance application.
All types of credit, from good to bad, can qualify for an auto loan. No credit, no problem! We will work with you to secure a no credit car loan if your situation demands it. Corwin Ford Sales Inc. has strong relationships and is committed to finding you the perfect car loan company to suit your car finance needs.
Low interest car loans are available for customers with existing loans. We can help you refinance your car loan or adjust the term of the contract. You're just a step away from approved car financing!
Easy Financing Will Help You Get a Ford
If you're wondering how you might pay for your next new or used vehicle, there is good news. There are many avenues you can take to get a new vehicle from Corwin Ford in Mannington. At our dealership, we recognize that everyone is coming to us with different situations. While some people can pay the entire cost of a vehicle in one payment, this isn't a reasonable expectation for many. Fortunately, cost doesn't need to be a barrier to getting a vehicle, as you can pursue a few options.
The first thing to consider is getting a used Ford. The used models at our dealership are all safe and reliable. Some of them have very low mileage and are recent model years, so they look just like new vehicles and handle themselves very well. All of the used Fords that we carry have been thoroughly inspected. You can rest assured that we have your best interests in mind. These used vehicles are going to have attractive prices when compared with newer ones, so we suggest you look into this as a possibility.
We realize many customers in Mannington prefer to get brand new vehicles. This is certainly understandable, given how exciting it can be to drive a car that no one else has driven before. You'll have to ask yourself whether you'd like to purchase or lease a new Ford. Each approach has its advantages. When you purchase a vehicle, you're investing.
Many people end up using their vehicles for a very long time, and you could get a lot of use out of your new Ford. You could apply for credit if you need to spread out the cost of your vehicle over a set amount of time. This would reduce your upfront costs and let you work your monthly payments into your budget more easily. If you choose to lease, you'd also have to pay monthly payments, but only for as long as your lease is valid. Then, you'd be free to move on to a different model.
Give us a call at Corwin Ford if you have any questions about the financing process.
Start Your Application
* Indicates a required field
Your privacy is important to us.
Our Dealership takes your privacy seriously and does not rent or sell your personal information to third parties without your consent. Read our privacy policy.
Hours
Monday

8am-5:30pm

Tuesday

8am-5:30pm

Wednesday

8am-5:30pm

Thursday

8am-5:30pm

Friday

8am-5:30pm

Saturday

8am-3pm

Sunday

Closed