Corwin Ford Sales Inc. Collision Center
Having a collision is bad enough. The repair process shouldn't add to the pain. That's why we at Corwin Ford Sales Inc. have put together the information on this page as well as comprehensive Collision Guide that you can download by
clicking here
. We hope it helps to make the entire collision and repair experience less stressful.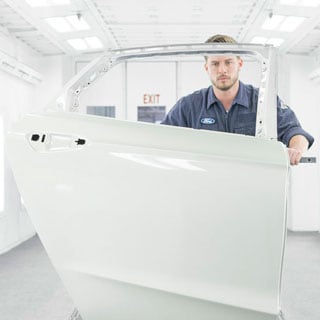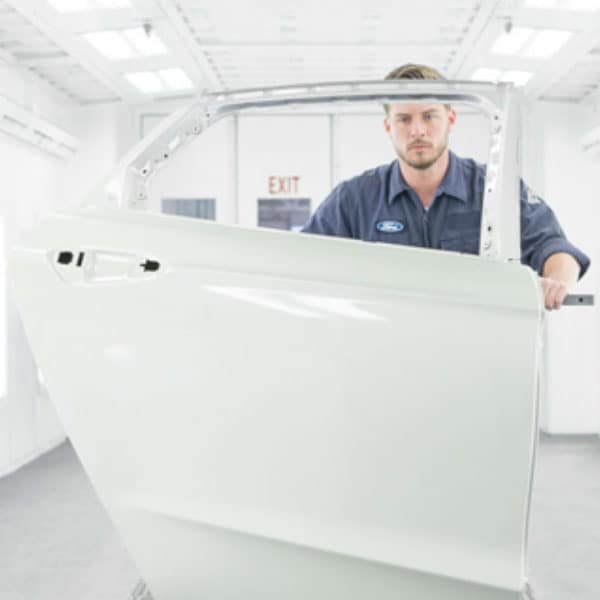 Your Rights:
You have the right to choose the collision center that repairs your vehicle. The insurance company can't force you to go to a collision center of their choosing.
You have the right to choose the type of parts that are used in the repair process.
You don't have to release your vehicle to the collision center to begin the repair process before you're ready.
Make sure to review the completed estimate before the repairs begin. It will list the work to be done and the parts that will be used in the repair.
Find the Right Ford Parts for Your Vehicle at Corwin Ford Sales Inc.
The purchase of a new Ford vehicle is a major decision. We know that this is one of the biggest investments that you're ever going to make, which is why Corwin Ford Sales Inc. in Mannington wants to help you take care of your vehicle. With some routine maintenance and occasional repairs, you can make sure that your vehicle is roadworthy, safe, and reliable. We have a parts department within our service center that is adequately stocked with OEM parts from Ford. Whenever a repair or upgrade is needed, we're ready. If something more unique is needed, we have access to many parts which can be sourced quickly around Clarksburg.
Why Choose OEM Ford Parts in Mannington?
If you're not familiar with vehicle service and repairs, OEM refers to parts made by the manufacturer of your vehicle. For example, if you have a Ford model, the parts we provide for your service are all coming directly from Ford. The benefits of these OEM parts are impressive. There is a higher level of quality used for the construction process, and warranty coverage is provided with OEM parts. This is beneficial if you want to avoid problems that can commonly occur from aftermarket parts around Morgantown.
Visit or Contact Corwin Ford Sales Inc. to Learn More
Contact Corwin Ford Sales Inc. near Fairmount and Grafton if you would like to schedule an appointment for your Ford automobile. Our technicians are trained and knowledgeable on Ford vehicles and many other makes and models. If you notice that something doesn't sound quite right or isn't functioning how it did when your vehicle was new, it's worth us taking a look at it. You never know what problem we may be able to catch early on before it becomes a major issue.
Contact Corwin Ford Sales Inc. Collision Center
* Indicates a required field